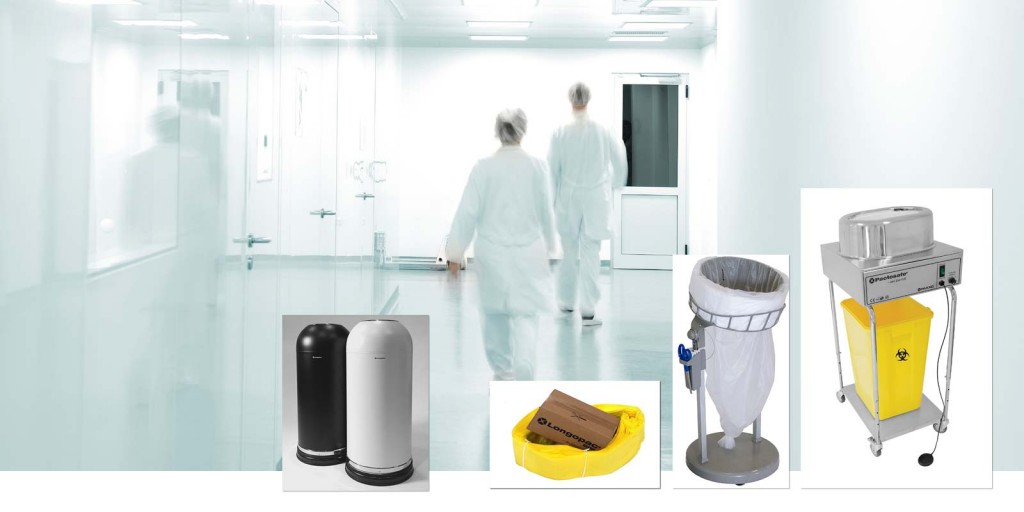 Enhancing the safety of hazardous hospital waste disposal
Nisus Medical Limited is the official UK partner of Paxxo of Sweden, a family-owned company based in Malmo founded in 1980.
The unique Paxxo range has been manufactured in Sweden for more than 30 years. It has become the clinical standard for the management of both hazardous and general waste in hospitals throughout Scandinavia as well as many other European countries. Meanwhile Paxxo plastic cassettes are sold in 35 countries worldwide.
Introduced in the UK in 2013, the unique Paxxo waste solutions range is suitable for all areas of a busy, modern healthcare establishment. Based on endless bag technology and bag sealing options, it minimises risk and improves air quality and staff safety, since exposure to clinical or offensive waste throughout the disposal process is avoided.
Paxxo has been donating 1% of its profits after taxes since 1992. In 2013, donations were made to Doctors Without Borders, Save the Children, Keep Sweden Tidy and the Swedish organisation Stadmissionen.
This year Paxxo also contributed to the Swedish Childhood Cancer Foundation. PAXXO has certified compliance with ISO 9001 and ISO 14 001. The company is committed to ecological development, which includes reducing the environmental impact of its products.
Pactosafe®: Protecting hospital staff and patients
Pactosafe-Mobile Pactosafe® is an unique automatic heat-sealing unit designed for the safe handling of cytotoxic waste, hazardous waste and toxic laboratory waste.
Pactosafe® system and endless bag technology hermetically heat-seals clinical waste airtight for up to seven days. This protects staff and patients throughout the working environment by preventing the spread of odour, contamination and hazardous aerosols created by infectious and cytotoxic waste.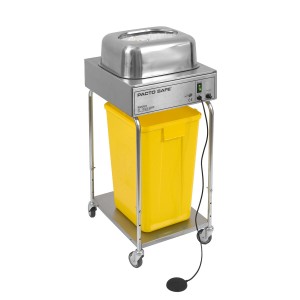 Key features of Pactosafe®
Secure seals
Aerosol-tight thermo sealing of foil bags prevents the spread of odour,
contamination and aerosols from infectious and cytostatic / cytotoxic waste.
Enhanced occupational health and safety
Pactosafe® works in addition to isolators and safety cabinets, as the aerosol-tight
 heat sealing creates a safe interim storage and a safe disposal of
hazardous waste..
Healthcare applications
Pactosafe® can be used in a range of healthcare fields, including:
Oncology wards (during treatment with CMR drugs)
Pharmacies (during the preparation of cytotoxic, antivirals and antibiotics) Infectious diseases clinics and isolation rooms
Laboratories (microbiology, bacteriology, biotechnology
 genetic engineering, pathology)
Dialysis reception and blood donor centres
Community and homecare nursing
Retirement homes and preschools (for odourless handling of diapers)
Pactosafe® Foil: Practical and secure waste management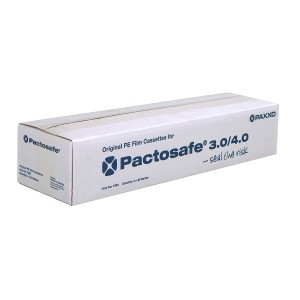 Designed for the Pactosafe® systems, each Pactosafe® foil is 40 metres long and offers continuous, safe, airtight management of hazardous waste, which is heat sealed into individual bags.
Pactosafe® foil handles a range of waste materials with high to low contamination, including waste from cytostatics, category A infectious clinical waste, non-sharp drug delivery syringes, drug administration sets, clinical gowns, gloves, PPE and patient dressings

Convenient and flexible waste disposal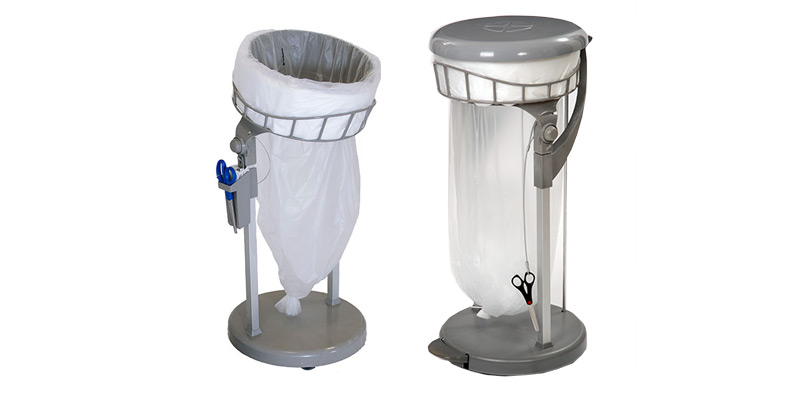 The Longostand® waste system also uses Longopac® ' endless bag' technology, available in mini and maxi sizes, and offers high-strength and low-material consumption.  Longopac® is available in several thicknesses and colours and is delivered in compact packages, including clips for safe manual closing of bags. Longopac® bags are manufactured from three-ply polyethylene

The stylish answer to general waste control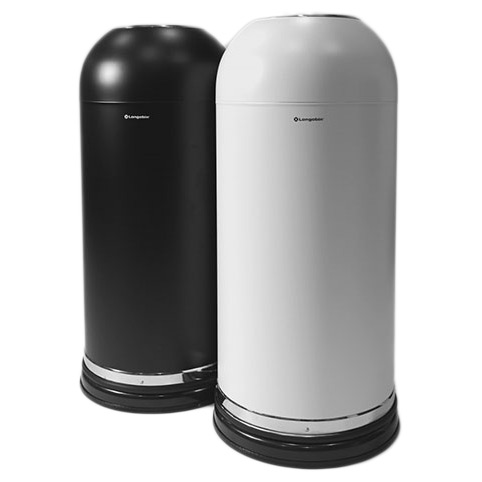 For a practical and user-friendly solution to waste control and containment in general and public areas, Longobin® uses Longostand®s unique design in conjunction with the Longobin® 55-metre or 45-metre coloured bag system.

The bagging system that's fast, efficient and flexible
Longopac® cassettes are available in strong and standard plastic options and made of polyethylene (PE)
Longopac® is much stronger and, due to unique manufacture processes, thinner than ordinary waste bags and offers optimum capacity utilisation of the bag, thereby reducing wastage and costs.
Longopac® is very environmentally friendly – releasing only carbon dioxide and water during incineration. Incineration releases two thirds less carbon compared to a standard plastic waste bag.
Compact Longopac® waste bags lower weight – providing lower transport costs.
The Longopac® bagging system is available in 6 colours to identify different waste types and is a highly developed system for sorting at source. Longopac® is available in two lengths maxi (110 m/360 ft) or mini (55 m/180 ft) bag material and offers quick bag replacement – a new bag is in place in less then 30 sec.
Longostand®,Longobin® and Longopac® products